Ways to Donate
Give a Single Gift
Make a one-time gift today to help us continue our mission of saving the lives of dogs and cats from all around San Antonio. As a local organization, your donation is critical in ensuring our continued presence in the community.

As a local nonprofit, we are not affiliated with the Humane Society of the United States (HSUS). We do not receive funding from the federal government, the HSUS, or the American Society for the Prevention of Cruelty to Animals (ASPCA). Click below to make your gift!

Give a Monthly Gift
Just like Netflix or Amazon or HBO you can "subscribe" to helping the San Antonio Humane Society by setting up a monthly gift. Just choose the amount you want to donate each month (or your preferred giving interval) and you're now an SAHS "subscriber"! Your recurring donation goes straight to supporting our animals and making sure they have everything they need during their stay at the SAHS! Click below to learn more about monthly and recurring gifts!

Memorials and Tributes
A memorial is a way to show a loved one you will never forget. An Honorarium is a gift in honor of a loved one who is celebrating a special occasion or someone who has passed away. You can honor or memorialize your loved ones at the San Antonio Humane Society by purchasing a memorial brick or tribute tag. These items will be displayed at the SAHS. Click the link below to see the bricks and tags and to learn more.

Rescue and Rehab Funds
If you have a cause you are particularly passionate about then one of our Rescue and Rehab funds may be the right place for you. You can pay for an adoption fee with our Guardian Angel Fund, pay for heartworm treatment with our Heartworm Fund, or help broken animals with our Michaels Medical Rescue Fund.

Bequests and Wills
Did you know that you can leave all or part of your estate to the San Antonio Humane Society? Bequests and wills are a way to ensure your donation continues to impact the San Antonio community for many years to come. Click below to find out more information about bequests and wills.

Donate Your Car
The San Antonio Humane Society accepts donations large and small. A great way to benefit the animals at the shelter and your own wallet is to donate a vehicle. Vehicles donated to the SAHS are tax-deductible and help provide funding for the care for the thousands of homeless animals who walk through our doors every year. Click below to learn more about how to donate your car.

Third-Party Fundraiser
Thanks for your interest in helping the San Antonio Humane Society (SAHS) by raising funds that will support our mission. We greatly appreciate your time and generosity in coordinating a fundraiser to benefit our organization. We have put together a formal program that will assist you in your efforts.

Other Ways to Give
There are many ways you can support the San Antonio Humane Society. Be it a monetary gift or the gift of your valuable time as an Ambassador, foster, or volunteer, you will make a great difference in the lives of our shelter pets. See below for a list of ways you can get involved.

---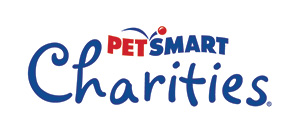 ---