Tammi, a sweet 9-month-old Retriever, arrived at the San Antonio Humane Society (SAHS) on November 2 in desperate need of help. Upon examination, SAHS veterinarians believed Tammi was hit by a car and was shot with a shotgun. Her X-rays revealed more than 70 shotgun pellets in her body.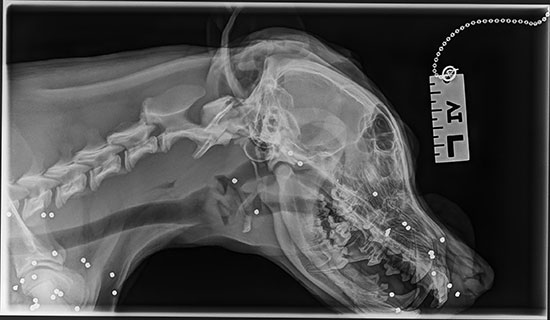 The sweet pup underwent a specialized surgical procedure in our new Leeu Naylor Medical Building to repair her pelvis fracture and restore her mobility. Following her surgery, Tammi was sent to a loving foster home to recover.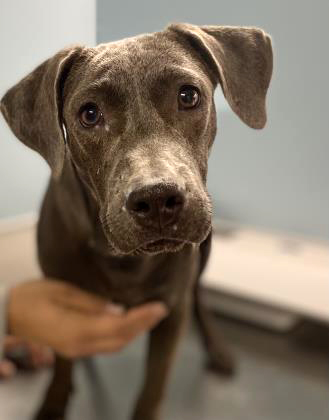 After a month of rest and much-needed love and care, Tammi is now stronger and ready to find her forever home. She will still need some rehab to strengthen her leg muscles, which include short leash walks and stretches.
"Tammi needs a fun-loving and caring home," SAHS Associate Veterinarian Dr. Traci Gilbert said. "Considering everything she went through, she is such a sweet girl. She is young and a bit shy, but I am sure she would love an active family once she gets her strength back."
When we saw Tammi, we were instantly drawn to her and after spending time with her, we knew she was the dog we wanted. She's been so great. She's adjusted so well. She was shy at the shelter, but as soon as she walked through our doors, she was different. She was really excited, and I think she's enjoying us as much as we've needed her. We're really glad to have her.
-Tammi's new mom