Tawny - Medical Rescue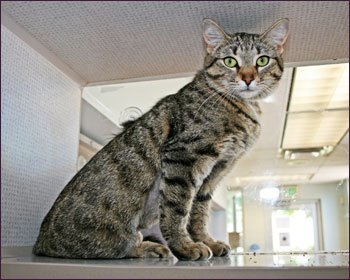 One of the hardest parts of our job is having to see animals in serious distress and in need of clinical help. Unfortunately, we see stray dogs and cats on a daily basis that need advanced medical attention. A while ago we rescued a 1 ½ year old cat we named Tawny who needed more than just a little love and care. Tawny had two mass tumors that had to be removed if she were to have any hope at living out a normal and healthy life.
 Once Tawny's stray was search over, Dr. Courtney Hurst Bridgeman performed an extensive surgery to fully remove the tumors. We now hope to find Tawny a loving home where she can be nursed back to health or to make the rest of her stay here at the shelter as comfortable as possible during her recovery.
While we are excited to have the opportunity to be able to help Tawny, there are hundreds of other strays in San Antonio who are in need of medical attention. One by one we hope to be able to help each and every one of them, but we must prepare for the future. The best way to protect our animals and reduce the stray population is to spay and neuter our pets. Spaying and neutering reduces the risk of many medical problems and is the best way to control the population.
We know Tawny has a long few weeks ahead of her, but we are looking forward to helping her in her recovery.

Tawny got Adopted!