Volunteer Program
IMPORTANT INFORMATION!
- SAHS Volunteering & Covid-19
- Volunteer Capabilities Overview
- Volunteer Handbook

A Message from the Volunteer Coordinator
Thank you for your interest in the San Antonio Humane Society (SAHS) Volunteer Program! We understand your time is valuable and we appreciate that you're thinking about spending some of it with us! Volunteers are vital in helping us continue our mission to improve the lives of dogs and cats in our community by providing shelter, care, adoption, rescue, spay/neuter programs, and community education.
Due to Covid-19, the SAHS Volunteer program has been put on hold since March of 2020. Perhaps one small positive to come out of this temporary pause is that we finally had the time to do a thorough evaluation and reconstruction of our volunteer program. We were able to evaluate the needs of the staff as well as the pets in our care and create what we hope is a program that will truly prioritize the needs of the SAHS staff and pets while still being fun and rewarding for our volunteers. One big change you'll notice is that we have moved away from the drop-in anytime style program to a structured program with specific shifts and tasks for each volunteer team. We hope this change helps provide our staff and pets with more consistent volunteer assistance.
As we begin 2021, we are excited to start slowly opening our program and recruiting volunteers again! Please visit SAhumane.givepulse.com for more information about our program and to apply for open positions.

Sarah Rihn, Volunteer Coordinator
Email: volunteer@SAhumane.org
---
Volunteer Teams:
---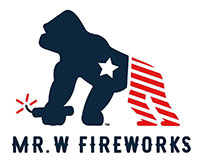 Our volunteer program is sponsored by Mr. W Fireworks.