The 2018 El Rey Fido & the Royal Court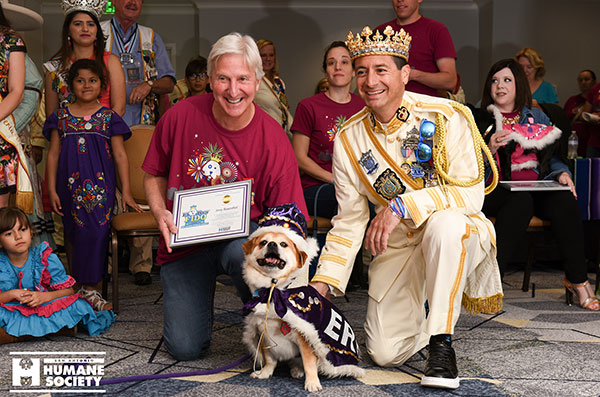 We had a fantastic El Rey Fido XVI Coronation (an official Fiesta® event) at the Sheraton Gunter Hotel San Antonio! This year's El Rey Fido fundraising competition was a close and exciting one! We are overjoyed by the involvement of all our canine contestants and their human companions. In total, all 2018 participants raised over $50,000 for the dogs and cats at the San Antonio Humane Society! 2018 El Rey Fido XVI, Jerry Rosenthal and Royal Court: Princess of the Food Bowl, Alexandra Hamilton; Duchess of the Chew Toy, Ellie Wheeler; Duke of the Fire Hydrant, Sam; Knight of the Royal Court, Squish.

Thank you again to our sponsors: Sheraton Gunter Hotel San Antonio, and VCA Animal Hospitals for helping us to make this event possible, and Rey Feo LXX Kenneth Flores for presenting El Rey Fido XVI with his royal crown. A big thanks to Adam and Jenny at MAGIC 105.3 for presenting the El Rey Fido Coronation, and to Danzavida De San Antonio! Fiesta San Antonio

Photos
Facebook album El Rey Fido XVI Coronation - 2018
View the official ERF Portraits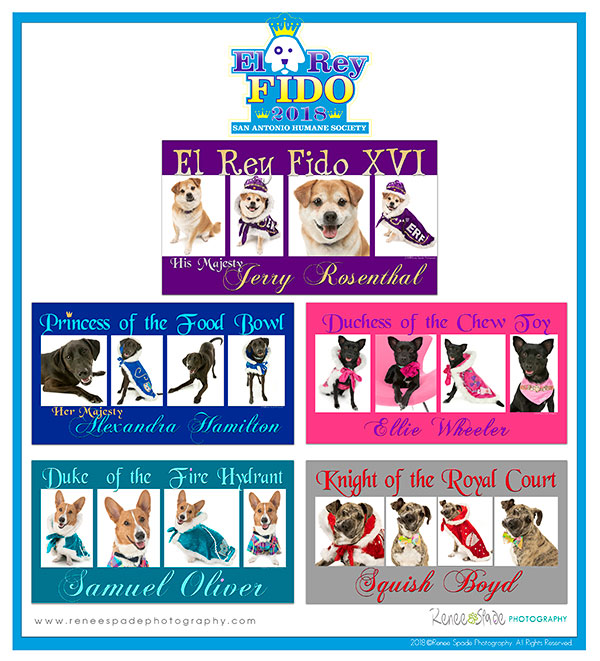 ---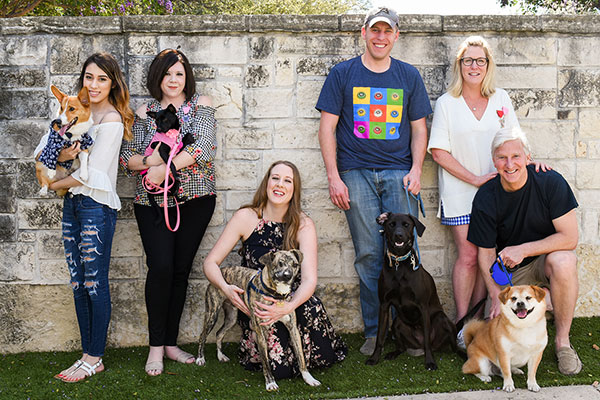 Pictured here is our 2018 El Rey Fido XVI, Jerry Rosenthal (far right) and Royal Court: Princess of the Food Bowl, Alexandra Hamilton; Duchess of the Chew Toy, Ellie Wheeler; Duke of the Fire Hydrant, Sam; Knight of the Royal Court, Squish.
The official crowning of El Rey Fido XVI and induction of the 2018 Royal Court will occur at the El Rey Fido Coronation, an official Fiesta® event on Saturday, April 21 at the Sheraton Gunter Hotel at 10:00 a.m. Viva El Rey Fido!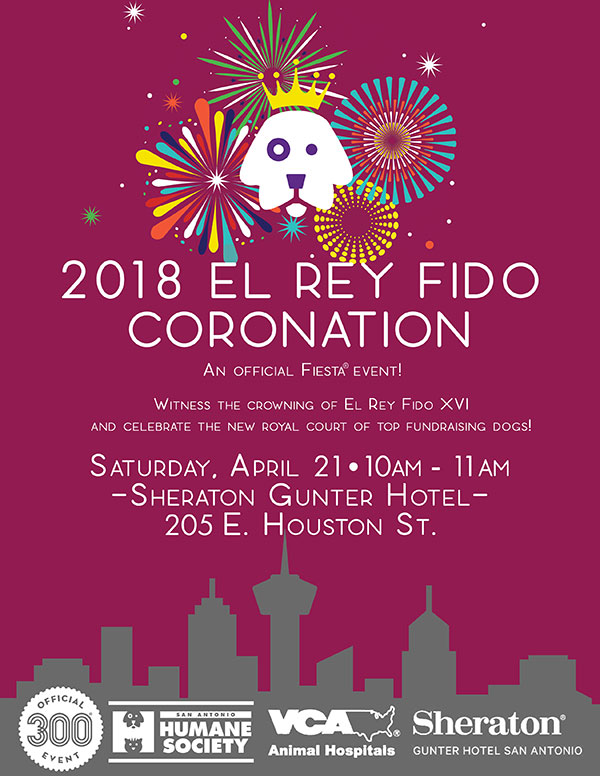 ---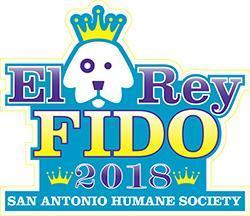 F.A.Q
Questions?
Please refer all questions to San Antonio Humane Society staff at fnino@SAhumane.org.
---
Special thanks to: