Dog Training Classes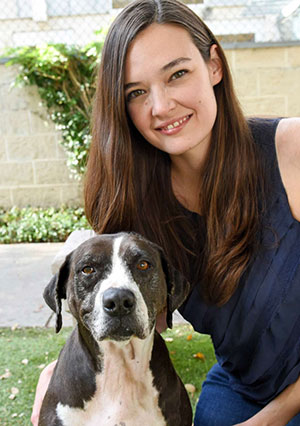 Every pet is unique as their personality! We understand that not all dogs are naturally social or obedient, and sometimes our pets need a little extra attention, patience, and education to earn their "good dog" stamp of approval. We offer a variety of social and obedience classes for you and your pet to join, so be sure to take advantage before classes fill up!
Our Training Philosophy:
We focus on positive reinforcement to make training fun for both you and your dog. Positive reinforcement training techniques create a great bonding experience between you and your pet and will teach your dog skills they will use the rest of their life. We do not use prong, choke, or shock collars in any of our training classes. Every pet is capable of learning new skills without making use of painful and outdated techniques.

Jenna, our dog trainer, has roughly 15 years of experience working with dogs and other animals, and she received her ABCDT certification in 2010.
---
You can also call 210-226-7461 or e-mail training@sahumane.org with any questions.
Our Dog Training Volunteer team is working hard every day with our adoptable pets to help them find their forever homes. If you are interested in joining our volunteers in training our adoptable dogs, please visit our volunteer page and begin the application process today!

For advice on some common behavior problems please consult the following resources:

Potty Training
Crate Training
Chewing
Barking