Meet Barry! When this sweet 3-year-old Retriever boy arrived at the SAHS, we instantly noticed he had a painful neck injury caused from an embedded collar.
Thanks to the generous support from our donors, we were able to treat Barry and give him the love and care he desperately needed. Our amazing clinic team is using medical-grade honey to treat his wound and changing his neck bandages every day.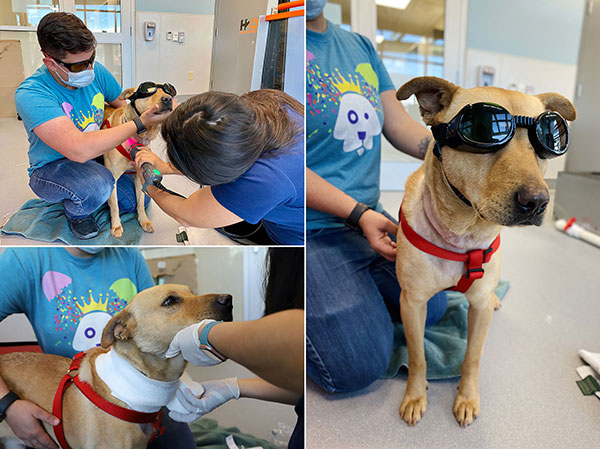 "He's a super sweet boy, just so grateful and loving," SAHS Chief Veterinarian Dr. Kristine Hawkins said.
As part of his treatment, Barry is also receiving cold laser therapy around his neck to accelerate his healing and looks adorable in his doggy goggles! He has stolen the hearts of our entire staff and will steal yours too!
He is still undergoing treatment and getting some extra TLC, but he will be available for adoption soon – so stay tuned