Your contributions are greatly appreciated!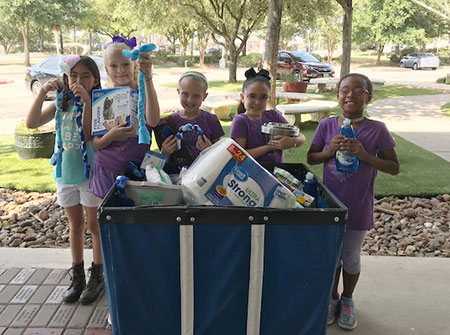 A big thanks to Girl Scout troop216 for your donations! They used the profit from their cookie sells and bought supplies to help our shelter pets! They also made their own dog toys for our dogs!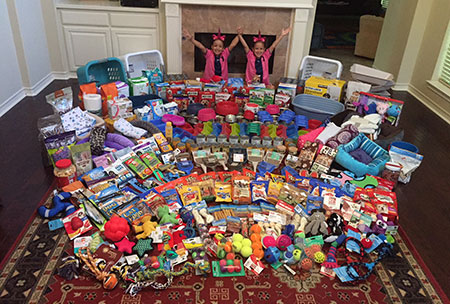 Instead of asking for presents on their 6th birthday, Jayden and Justyce collected donations of food, toys, blankets, beds, and other supplies for the animals at the San Antonio Humane Society. The other day the girls and their mom Sondra brought the donations to the shelter and got to hand-deliver a few of the toys to the puppies and cats. We can't thank you enough for your generosity girls!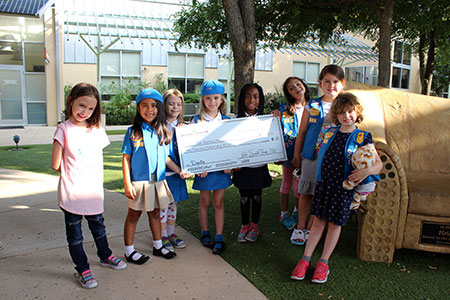 A big thank you to Girl Scout Troop 220 for donating $1000 to our shelter pets from selling Girl Scout Cookies! You are awesome!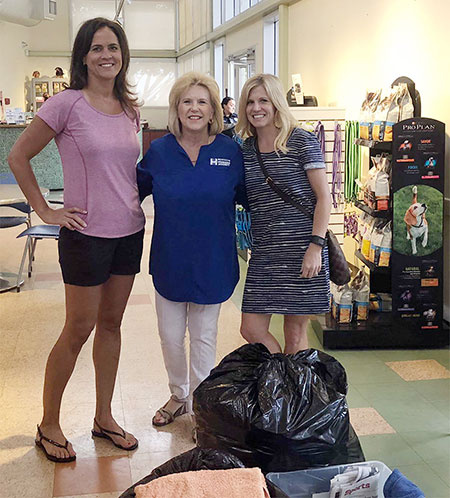 Thank you Bill Brown Elementary PTA for your towels and newspaper drive! We appreciate all you've done for our pets in need!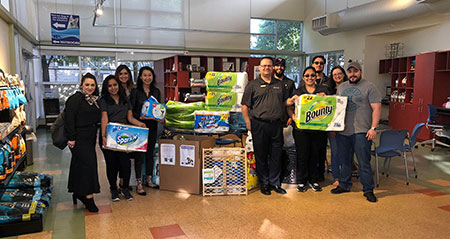 Thank you Neiman Marcus for all your donations, it's very much appreciated!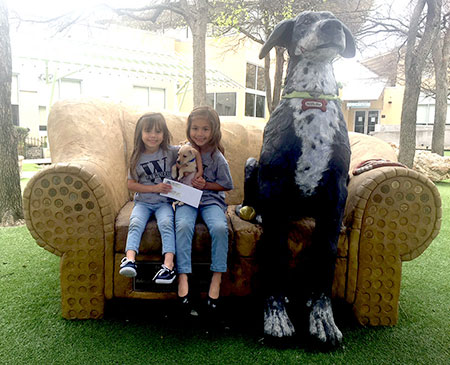 Thank you so much Mr. Fireworks for all your support!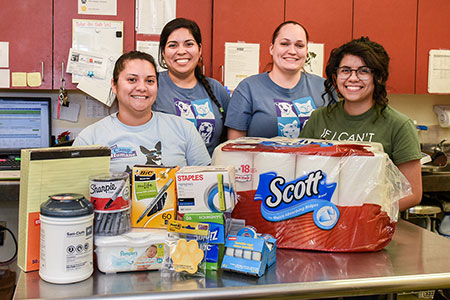 A big thanks to Staples for helping us out with these donations, it's much appreciated!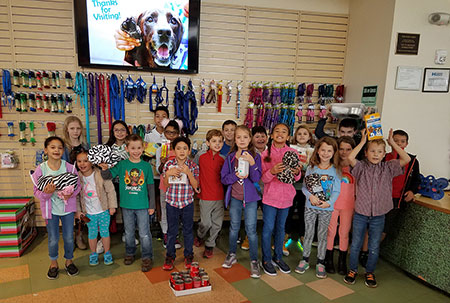 Thank you so much Stacia (pink jacket holding the leopard print blanket) for asking for supplies for our shelter pets instead of birthday gifts!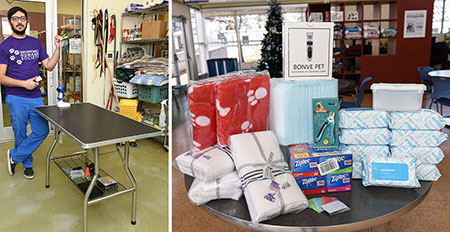 Jackie Klein and her two dogs, Brinley and Daisy, so generously shipped four boxes of donations to us from Amazon.com. She said she selected everything off of our "urgent" list, including the grooming table and grooming clippers (Joey a volunteer pet groomer here at the SAHS is ready to use it).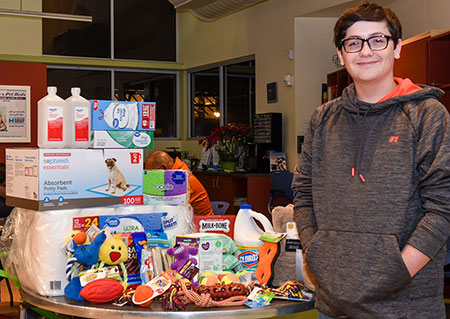 Colby Jones is a John Marshall High School Student who's taking a Community Service course this semester. As part of his class project, he chose the SAHS as his focus. He setup a donation drive at his school and collected all of these awesome items. Yay!
2017 Thanks for lending a Paw!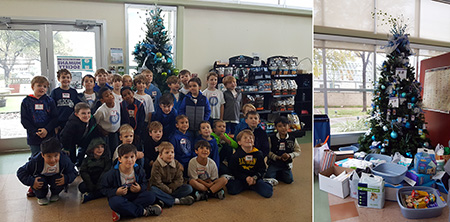 Thank you to the San Antonio Academy, 1st graders, for all your donations and taking our tour of the shelter!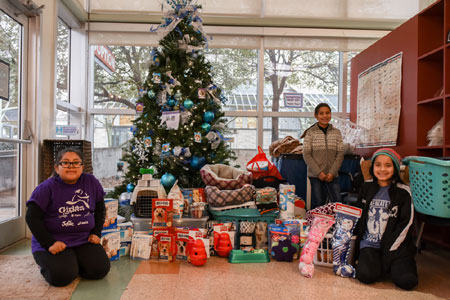 Thank you so much Wilson Elementary Running Club for all of your donations! You are amazing!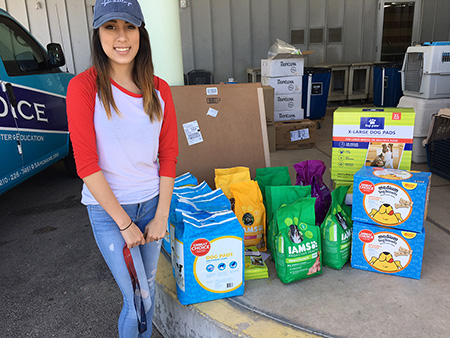 A big thank you to Brenda Gutierrez, a UTSA - The University of Texas at San Antonio student from Fort Worth, for all your donations! You are awesome!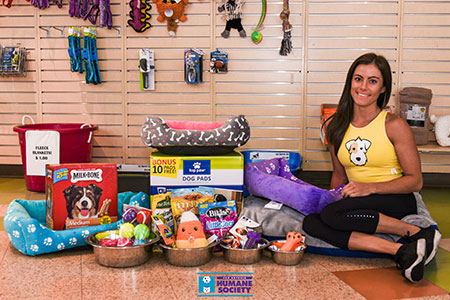 We were visited by American Ninja Warrior finalist Kacy Catanzaro, and she generously donated items to our pets! Kacy and her boyfriend, Dave, recently lost their fur-baby, Mr. Mogley, and have since been spreading love to animal shelters by donating in his memory. She even has Mr. Mogley's face on her apparel! Thank you, Kacy, for giving to pets all around!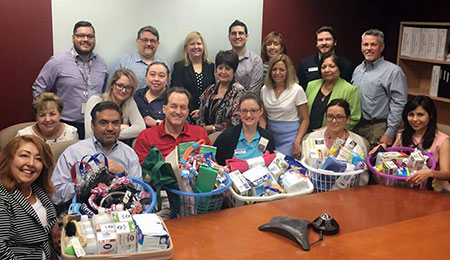 Thank you so much Whataburgers Legal Department for all your donations!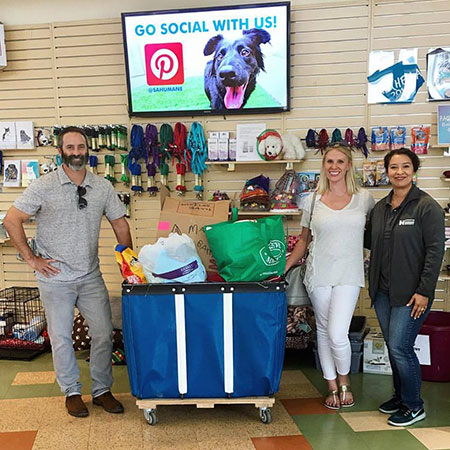 A big thank you to Ellis Insurance Agency for your donations!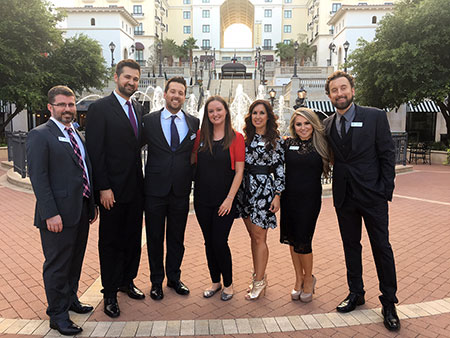 Thanks so much to the Business Professionals of San Antonio, who raised $536.75 for our shelter pets last night at their August Networking Mixer!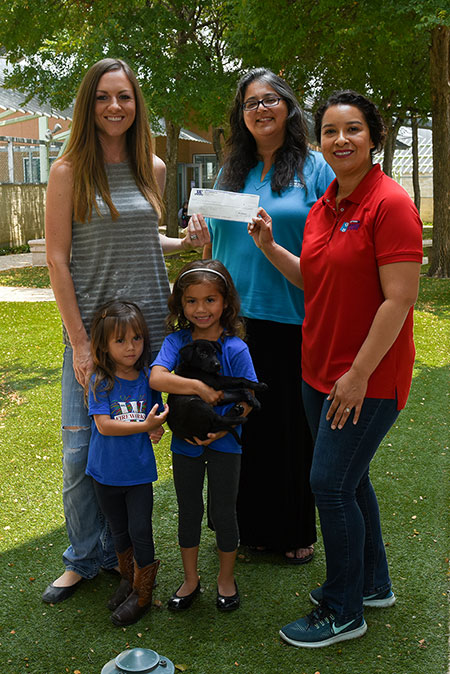 Thanks so much to Mr. W Fireworks for the generous donation. Our pets appreciate the support!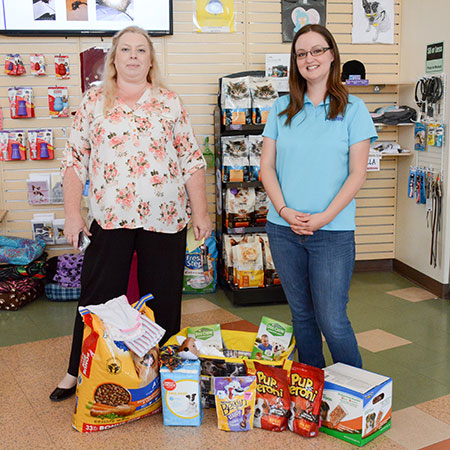 Thank you so much Michelle for all the donations!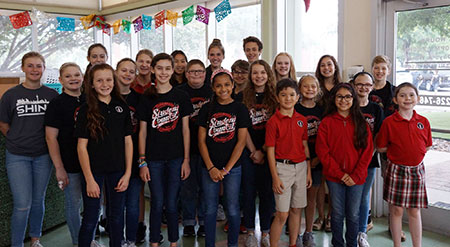 A big thanks to Concordia Lutheran School for your donations and visit!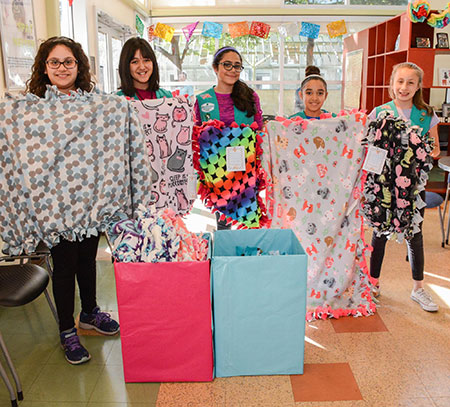 Thank you so much for the beds Girl Scout Troop 3113! It's much appreciated!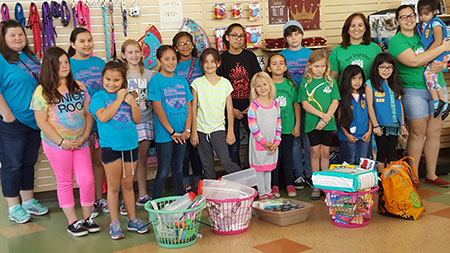 Thank you so much Girl Scouts Troop 605 for taking our tour and for all of your donations, especially supplies that went to immediate use for our Foster Program.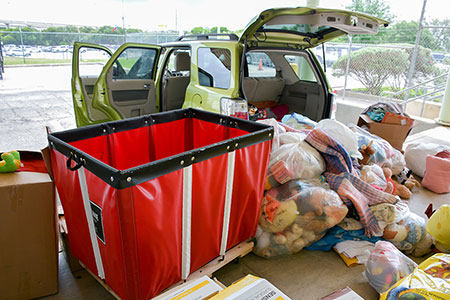 A big thanks to Smith Elementary School GT program & Gates Elementary School GT program for all your toy and blanket donations! Our pets will be so happy! :)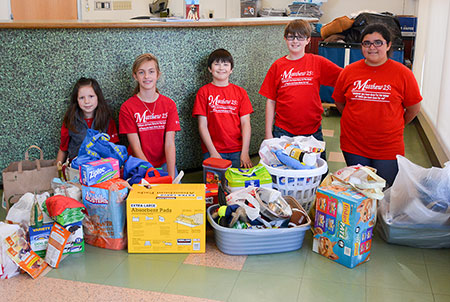 Thanks so much St. Thomas Episcopal School for your donations!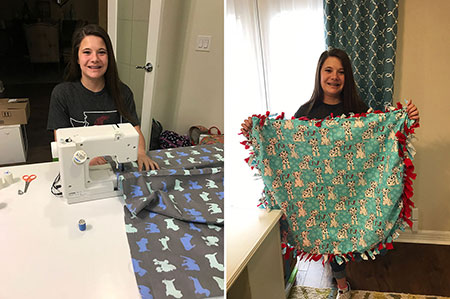 Thank you so much Emma for the blankets and beds for our pets! Emma made these for her NJHS project!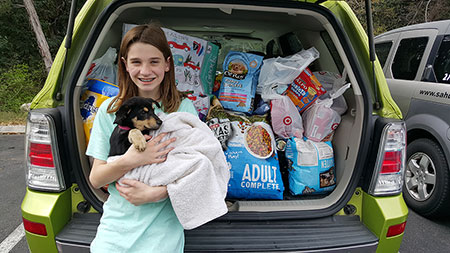 A big thank you to the Montesorri School of San Antonio for everything you donated to the us, it's much appreciated!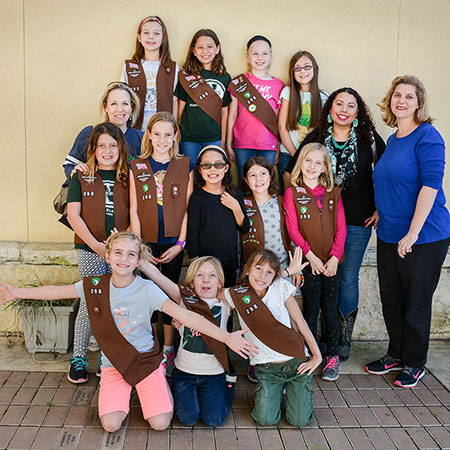 Thank you Girl Scouts (298) for coming out for your "Do You Know What Happens at an Animal Shelter?" project, and thank you so much for the treats, towels, and hand-made rope toys!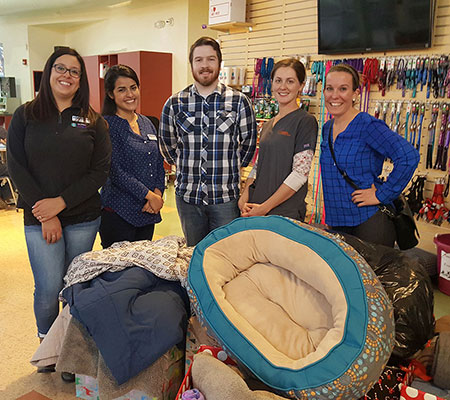 Believing every animal deserves to be warm and sleep in a bed while they wait for their forever family, Mission Veterinary Specialists created an outlet for others to help. The 2016 Give a Blanket. Change a Life. campaign was the 4th annual and we are so excited to again, be a recipient of donations!

Give a Blanket. Change a Life has blossomed into a campaign that involves not only local veterinarians and their practices, but also corporate offices, schools and pet-loving families! Branded boxes are delivered to each campaign partner for easy collection of new or gently used blankets, pet beds, sheets and comforters. In 2016, this 5 week campaign allowed over 300 pet beds and blankets to be donated to local area shelters, including the SAHS, where they will make an immediate impact.

This effort has allowed MissionVet to accomplish their goal of warming the homeless pets of San Antonio, but even more, has granted them an outlet to the community that showcases the true heart of their hospital – compassion, teamwork and love for the city we all live in!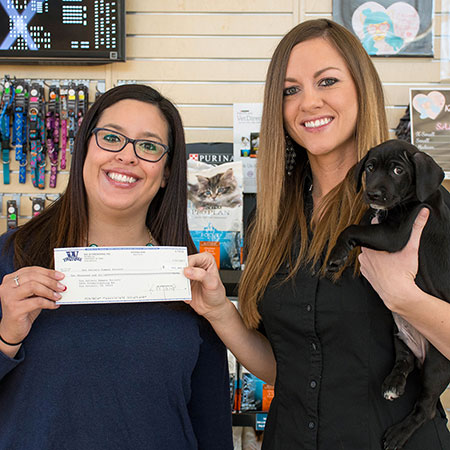 We were happy to partner with Mr. W Fireworks this past New Year, as they assisted us in sharing the importance of pet safety during the holiday. They have been a great supporter of ours and we would like to recognize their kind $2,000 donation. Thank you Mr. W Fireworks!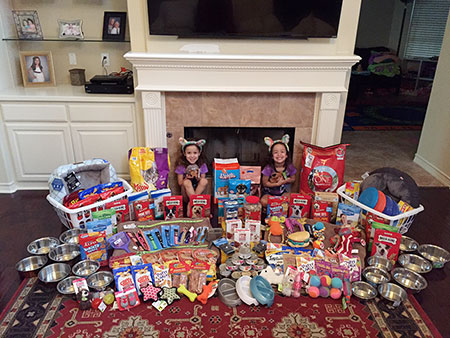 We want to give a big thank you to Jadyn and Justyce, they celebrated their 5th birthday on January 6th. This year instead of receiving gifts for themselves they decided to take donations for the San Antonio Humane Society. You girls are awesome!!!



---


We are happy to partner with Discover Carpet Care. They offer great services, especially for those with pets. Mention the San Antonio Humane Society to receive a 10% discount.




Thanks so much to John at 360 Zone for creating a Virtual Tour of the SAHS. If a picture tells a thousand words, a Google 360° Virtual Tour will speak volumes about your business and all it has to offer. Let 360 Zone bring Google's street view inside your business!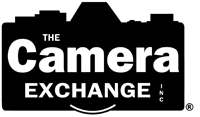 Thanks to The Camera Exchange for helping us out with video equipment used filming a SAHS shelter tour.


---

2013-2014 Thanks for Lending a Paw
2012 Thanks for Lending a Paw
2011 Thanks for Lending a Paw