Protect your pets this 4th of July
We are closed Thursday, July 4.
Every year we celebrate certain holidays with a fanfare of parades, parties, and fireworks! The splendid displays of aerial pyrotechnics may be fun and enjoyable for the human species, but our pets do not always share our enthusiasm. This season, we are once again partnering with Mr. W Fireworks to remind you to keep your pets safe. We are very thankful for Mr. W Fireworks, as they support our mission by donating a portion of their proceeds to SAHS pets!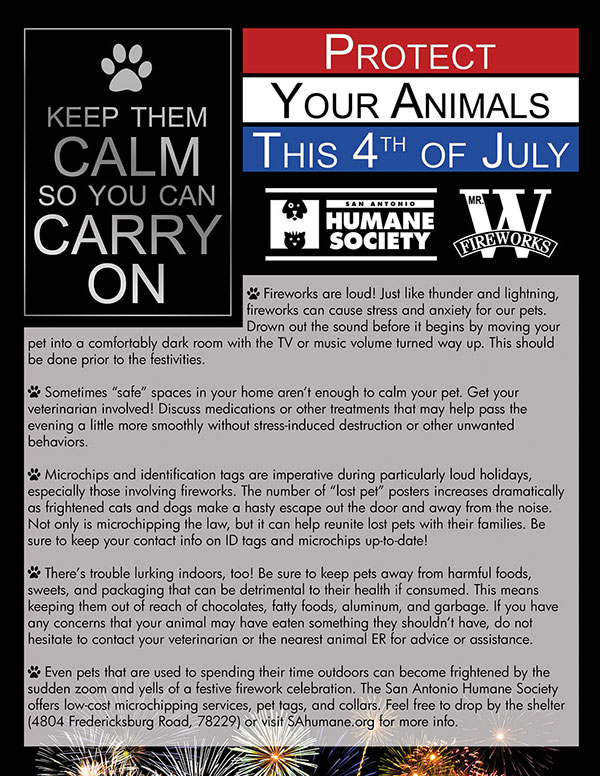 Tour For Life
North Shore Animal League America's mobile adoption units are traveling across the country for their annual Tour For Life. Join us, Sunday, March 24, as they join us at the SAHS for a day of waived and reduced pet adoption fees, FREE spay/neuter surgeries, and Purina® and Swiffer® giveaways for everyone!
Specific activities at this event include:
-All adult cat/dog (8 months and older) adoption fees waived
-25% off all puppy/kitten (7 months and younger) adoption fees
(adoption specials exclude all ambassador pets)
-100 FREE spay/neuter surgeries to give away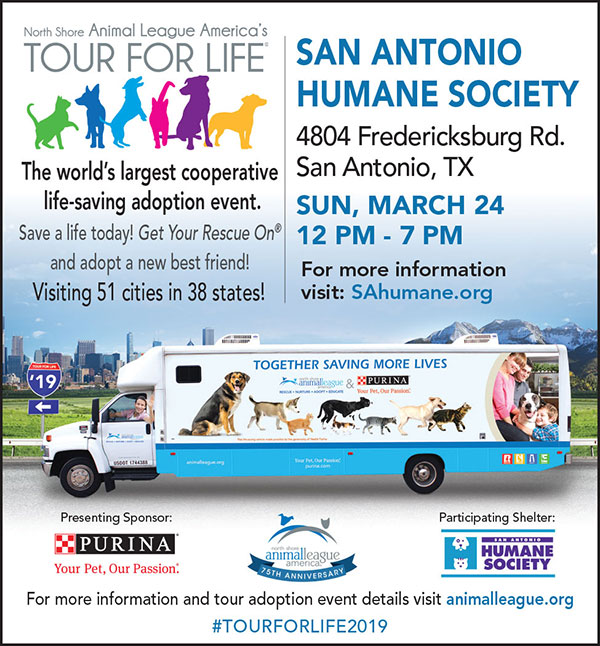 El Rey Fido Coronation
The official crowning of El Rey Fido XVI and induction of the 2018 Royal Court will occur at the El Rey Fido Coronation, an official Fiesta® event on Saturday, April 21 at the Sheraton Gunter Hotel at 10:00 a.m. Viva El Rey Fido! Read more about El Rey Fido!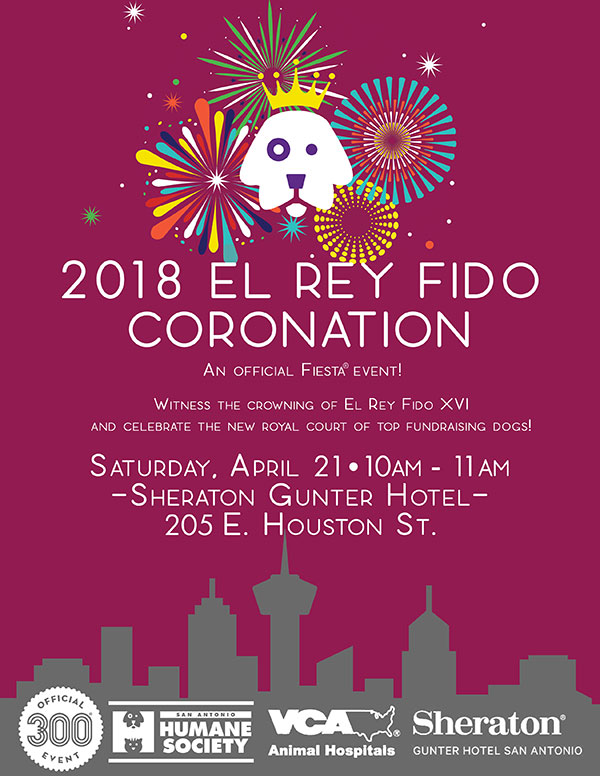 The 2018 El Rey Fido & the Royal Court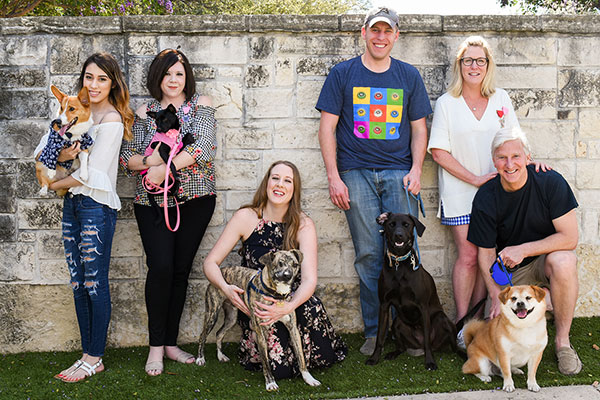 This year's El Rey Fido fundraising competition was a close and exciting one! We are overjoyed by the involvement of all our canine contestants and their human companions. In total, all 2018 participants raised over $50,000 for the dogs and cats at the San Antonio Humane Society! Pictured here is our 2018 El Rey Fido XVI, Jerry Rosenthal (far right) and Royal Court: Princess of the Food Bowl, Alexandra Hamilton; Duchess of the Chew Toy, Ellie Wheeler; Duke of the Fire Hydrant, Sam; Knight of the Royal Court, Squish.