2020 El Rey Fido & Royal Court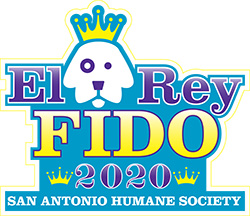 The 2020 El Rey Fido fundraising competition is officially over!
We are happy to announce that the participants raised over $32,800 for the dogs and cats at the San Antonio Humane Society.
Tour For Life Adoption Event
San Antonio Humane Society is teaming up with North Shore Animal League America's 2020 Tour For LifeTM – the world's largest national cooperative life-saving mobile pet adoption event – sponsored by Purina®.

Highlights include waived adoption fees on dogs and cats one-year and older; free microchipping on the first 125 public pets; $5.00 annual vaccine plans (dogs: rabies & DAPP, cats: rabies & FVRCP); free Frontline flea prevention products for dogs and cats (while supplies last); and giveaways for adopters from Purina®.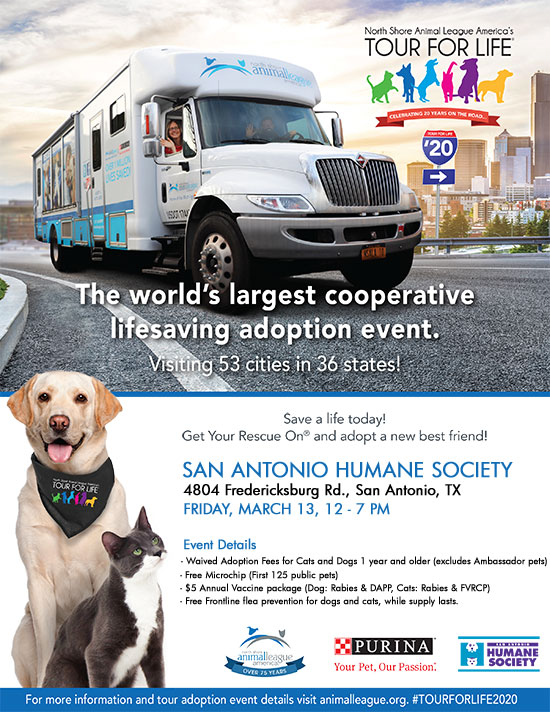 Senior Pet Adoption Special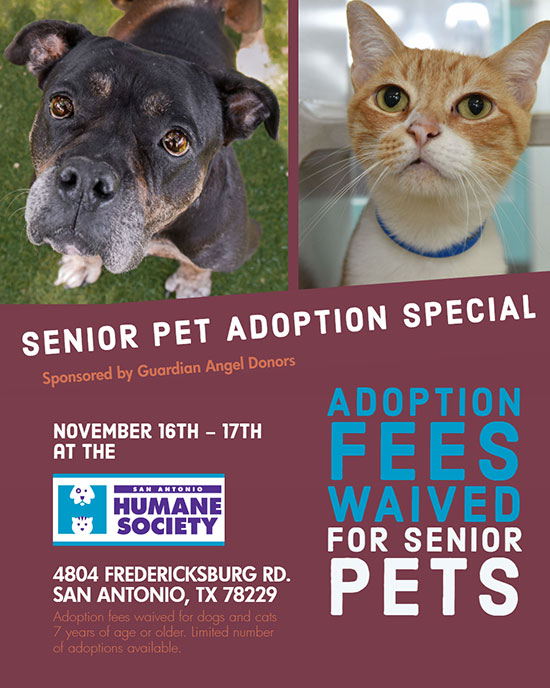 Holiday Specials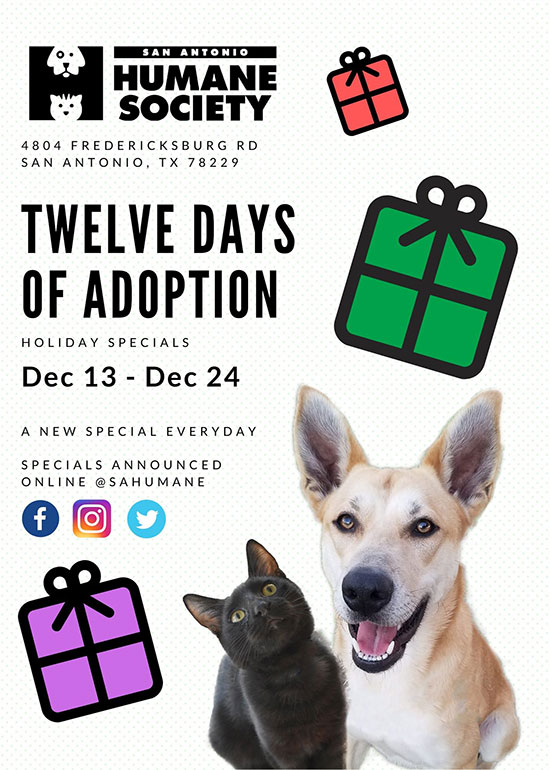 2019 Friends for Life Luncheon
Get your Friends for Life Luncheon tickets before they're gone!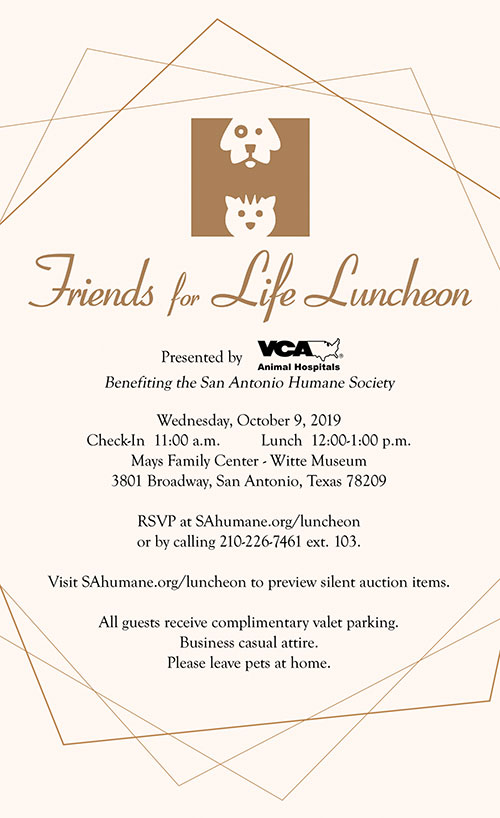 The Friends for Life Luncheon is a fundraising event celebrating the lifelong connection made between human and pet. The event brings community members together to rally around the San Antonio Humane Society's (SAHS) mission of educating the community and saving homeless pets from neglect, cruelty, abandonment, and euthanasia. We hope you will join us Wednesday, October 9 at our 2019 Friends for Life Luncheon! Your support is instrumental in achieving our fundraising goal and saving the lives of pets who have nowhere else to turn.
Ticket sales, sponsorship opportunities, and silent auction items can be bid on and purchased from SAhumane.org/luncheon. Donations can also be made. All proceeds from this event go toward sheltering, caring for, and medically treating the pets at the SAHS. Be sure to check back regularly as we are constantly adding new items to our silent auction! Please note that while you do not have to be present at the luncheon to win, you must be available to pick up your items from the SAHS at a later date.