We have Gift Certificates available

Fantasy vs. Reality: Are the Holidays the Right Time To Bring Home a New Pet?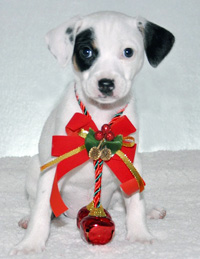 Parents love nothing more than to see a child break into a gigantic smile. And undoubtedly, a new puppy or kitten wearing a big red bow would receive such a reaction.

But if you're considering surprising your child/children with a new pet this holiday season, we urge you to take some time to think about the day AFTER, the week after … and all the years to come.

If your family has long been planning to adopt a new pet - and you have done the research about the kind of animal that would be a good fit—then perhaps the holidays are a wonderful time to introduce your new family member. But if it seems more like a last-minute idea or an impulsive one, here are some facts to consider:
A new dog or puppy may not be house-broken, may chew your shoes or may cry loudly at night. A new kitten may shred the sofa fabric or attempt to scratch if backed into a corner by a young child.
The initial excitement your children have for the new pet may wear off in a week or two, and you will still be responsible for daily care of your pet (including walks in a downpour) for years to come.
A new pet not only requires time, but money: You will need to buy food and supplies and pay vet bills. With a dog, you may need to pay for training classes, too.
Although you know you have a lovely home, your new pet will need time to adjust to its new surroundings.
If you are certain this IS the right time for a new pet, we hope you will come to the San Antonio Humane Society to find the newest member of your family. However, if you have doubts about the timing, we urge you to consider purchasing a gift certificate so that you and your child/children can come and pick out the RIGHT pet at the RIGHT time. And if you do want to do something this holiday season to help the homeless dogs and cats of San Antonio, please consider making a donation to the San Antonio Humane Society.

Happy Holidays to all from the San Antonio Humane Society!