Foster Feature Q&A with Theresa O'Donnel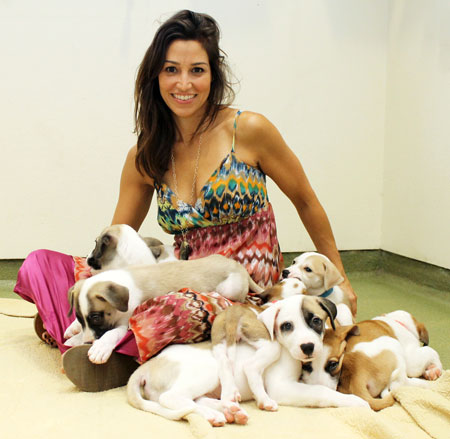 Being a foster parent may not be the easiest job in the world, but Theresa O'Donnel can vouch for us when we say it is one of the most rewarding jobs you can do. And when it comes to fostering, Theresa has had more than her share of experience with babies in need. Since joining the foster program back in March of 2013, Theresa has fostered Ellery – a momma dog and her five puppies, and Lauren – a momma and her nine puppies. Some of her fosters had medical issues like mange and ringworm, and others have just needed time to grow, but no matter the situation, Theresa has been a great foster mom to them all. We know new foster families often have a lot of questions about becoming a foster parent, so we thought we'd share our Q&A with a pro; see what Theresa has to say about being a SAHS foster parent!
Thank you Theresa for all of your hard work!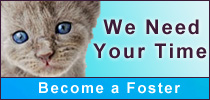 What it means to foster - Words from some of our foster families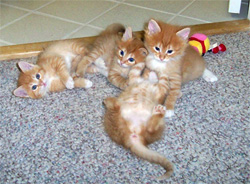 Fostering animals from the SA Humane Society enriches my life. Watching a dog or cat, puppy or kitten change from being afraid, timid and nervous to beginning to relax and trust that tomorrow will be safe and happy, that people are friendly and predictable is so rewarding. I try to teach the animals I foster to be confident and resourceful so that they can adapt to, and enjoy, their new lives. It's similar to gardening (perhaps not in Texas soil) and watching a seed sprout and grow at first spindly and fragile but becoming strong and healthy.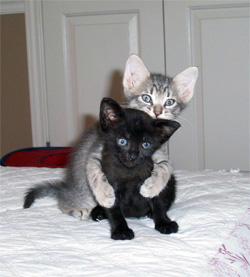 People always say, 'But how can you give them up? There are 2 reasons why I am able to do this. 1) The SA Humane Society always if very good at finding homes, so I have to trust that they will do their job well. I always follow-up to make sure that my fosters are adopted, and while I'm not able to learn details about the adoptive family, I have to trust that the animals are happy. 2) In a few cases I have known the adoptive family so I've been able to re-meet my fosters 6-12 months after they were adopted and, they don't know who I am! So, I think that I miss them a lot more than they miss me, and this makes me feel good that they did not suffer.

The best way to get over missing an animal that you've just turned into for adoption is 1) to hear that they've been adopted and 2) to take a new foster animal! It's a bit addictive.
-Sarah Lindauer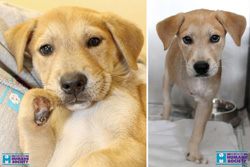 My heart grew when I got the opportunity to foster a puppy at SA Humane Society. The puppy was born without a paw. It was my first opportunity to foster, and the puppy needed care after undergoing an amputation of that leg. Because she was a puppy, she thought the whole thing was fun. She never noticed a problem, I took the lead from her. We played and she chewed everything in sight, as puppies do. Dogs for me, are insightful, present and loving without judgment. What a pleasure to serve them. Nikki made the experience even more enjoyable, her energy and commitment are infectious, you just want to be a part of it.
- Molly Davis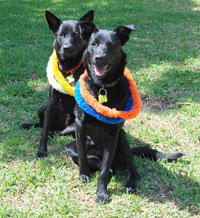 Although I would love to have dozens of dogs, it is not a responsible or practical way of life. By fostering periodically, I can help the rescue process in our city, reduce our city kill rates, enjoy nurturing an animal, and play a role in its journey to a forever home. Kipchoge in the background was adopted at your location. Ashe, in the foreground, was a foster puppy who needed medical assistance.
- Pamela Ball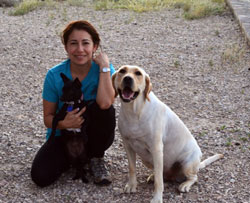 Dogs that have suffered some way or another have the opportunity to receive love, socialize, be fed and feel safe while they are in transition to be adopted. Layla (Pita is her name now. We also keep calling her "little bit" :)) has been a blessing to our lives and we believe Lucci brought her to us. Justin and her are best friends. She adores him and spends all the time she can on his chest resting. She plays very well with my lab. They are sisters now. I highly recommend the opportunity to volunteer by fostering. It could be a life changing experience.
- Lina Triesch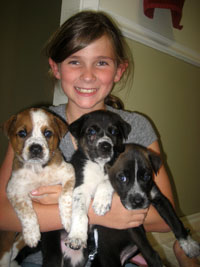 As a new foster family, I must say it has been very rewarding! Having a trio our first time out of the gate was a challenge but in the end we had 3 beautiful, thriving pups who just needed a little extra help during their first weeks. It may be difficult to give up the foster but if I don't, I can't help any other dogs.
- Nancy and Morgan McGraw