Thanks for Lending a Paw 2012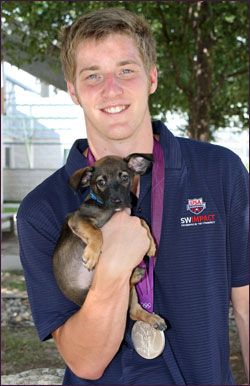 The San Antonio Humane Society would like to extend a huge thanks to Jimmy Feigen for his support. We have been inspired by his hard work and dedication not only in the swimming pool, but also in the city of San Antonio. Read more and view photos!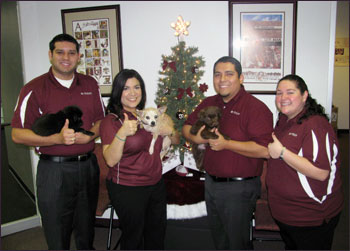 Thank you to Texas A&M University Prospective Student Center in San Antonio for your help and donations!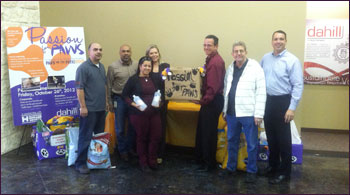 Thanks to Dahill for your generous donation! Hundreds of pounds of food, plus toys and more!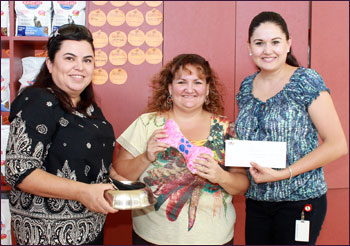 A big thank you to Nature Sweet Tomatoes for your donation!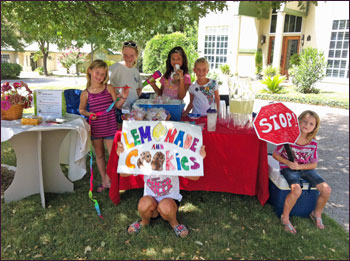 What a cool idea Hannah and Lindsey had! They got together with some of their girlfriends and sold lemonade and cookies to support our loving SAHS animals. In total, they donated a whopping $250! Thank you Hannah and Lindsey for thinking of the SAHS!!!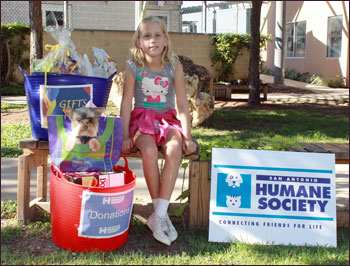 A warm thank you goes out to Alex from all of our shelter dogs, cats, puppies and kittens! Alex collected donations of pet supplies from her friends for her 9th birthday instead of gifts, she put the SAHS wish list in the invitations and everyone brought something off of it! Thank you so much for your kindness and generosity Alex!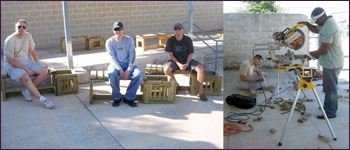 Thank you to the gentleman from the Air Force 91st Squadron for constructing benches for our guests and walking our adoptable dogs!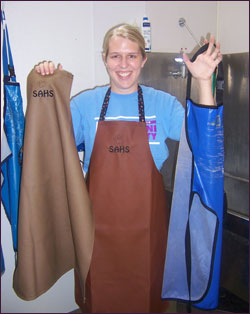 Thank you to SAHS Volunteer Laura and her mother Mary Lou for making us new aprons for our bathing room! We are all super excited and grateful for their lovely donation!!!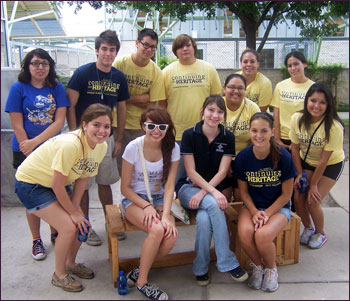 A special thanks goes to the St. Mary's University Continuing the Heritage Day of Service students for building a bench for our guests in our courtyard, cleaning our vehicles, and socializing our adoptable animals!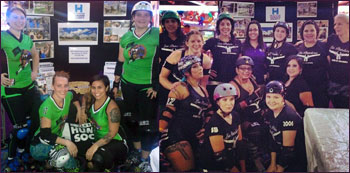 A special thanks goes out to the Alamo City Roller Girls (Las Tejanas & Las Pistoleras) for inviting us to their bouts and for gathering donations for our shelter animals! We value your support!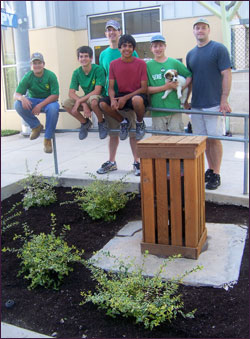 Thank you to the Eagle Scout Troop #903 for constructing new benches for our courtyard and for planting beautiful bushes by our dog Kennel D!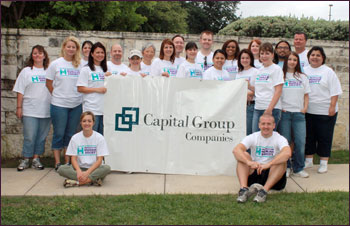 A very special thanks goes to the Capitol Group employees who walked and bathed dogs, helped with our every day cleaning procedures, socialized our cats and kittens, and did an amazing job landscaping our shelter!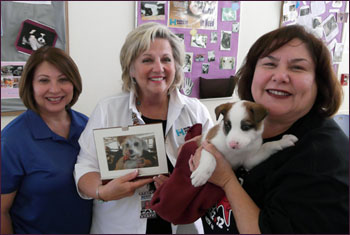 Club members of Altrusa Inc. of San Antonio participated in the Kindness & Care/Red Rover Program at Bob Hope Elementary this past school year. The aim of this program is to teach the humane treatment of animals. Pat Good, Director of Development for the San Antonio Humane Society, was invited to be a guest speaker at the school's March PTA Meeting where she explained the purpose and goals for the SAHS. From this visit a fundraiser was then launched by the school to benefit the SAHS, giving the students an opportunity to contribute to the humane treatment of animals. The money raised was presented to the SAHS by Altrusa members Sylvia Zamora, Bob Hope Elementary Counselor, and Sylvia Chessman Garcia, Committee Chairperson.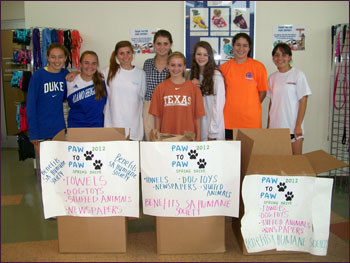 A heartfelt thank you to all of the members of Paw to Paw, a group established at Alamo Heights High School to collect items for the San Antonio Humane Society. The supplies you delivered will surely help us to care for the many dogs and cats currently in our care.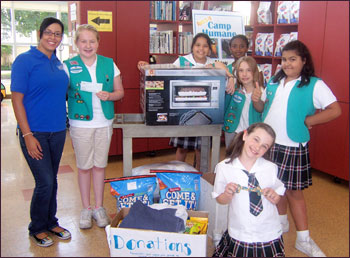 From all of us at the SAHS, we would like to thank Girl Scout Junior Troop #3140 for the gracious donations they collected for our shelter pets! You are awesome and we hope you enjoyed the tour of our shelter!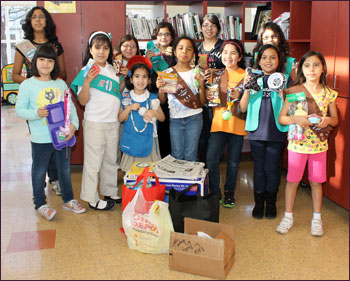 Thanks to Girl Scout Troop 352 for working hard to collect these donations for our shelter animals! Their efforts have made our dogs and cats lives a little happier as they await their new homes.