Thanks for Lending a Paw 2011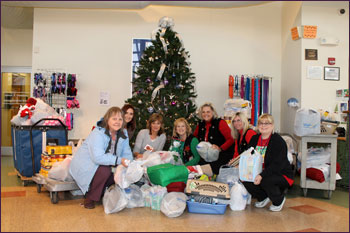 Thank you so much Healthways for everything! We know our pets will enjoy all of it!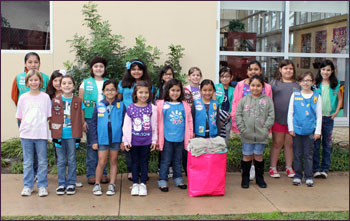 A big San Antonio Humane Society thank you goes out to Girl Scout Troop 512 for bringing us this wonderful bag of goodies for our shelter animals. Your gifts are just in time to brighten the holidays for our shelter pets!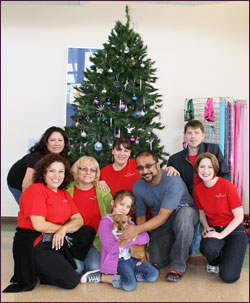 Thank you to this wonderful group of volunteers from the Hotel Contessa! Your help in decorating our Christmas and Pet Angel trees helped to make our facility a little more festive.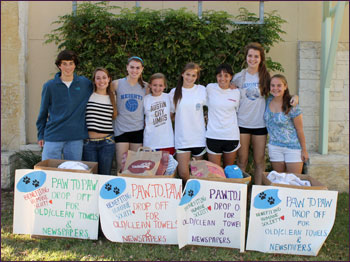 A big Thanks to Paw to Paw for their donation to the SAHS.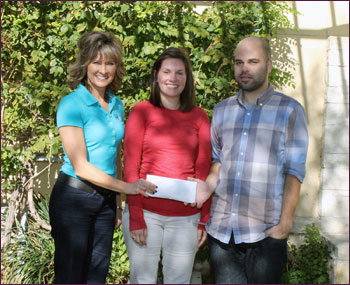 Aari Gainer and Jared Gregory from Dr. Don Lucas Psychology 2301 class NW Vista College hands over a donation to Cathy McCoy, Director of Communication, at the SAHS.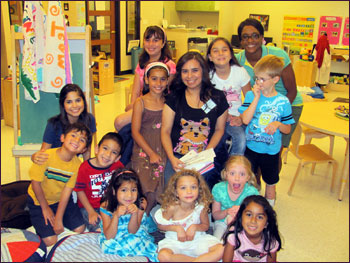 A donation from Bright Horizons Family Solutions. Our Head Ambassador Jenn Perea picked up the check and a bunch of cute cards the kids made.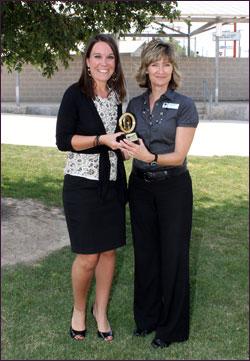 Alyssa Smith from the MS Society presenting the silver partner award to Cathy McCoy, Director of Communication, SAHS.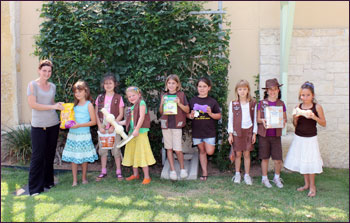 Thank you Girl Scout Troop 1137! Your donations will go directly to our pets awaiting their forever homes. You made us smile!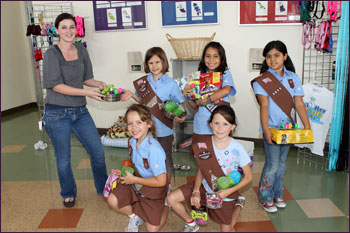 A big thank you to Girl Scout Troop 3090 for collecting donations to aid us in caring for the dogs and cats at our shelter as they await their forever home!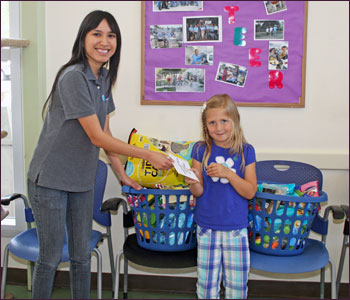 A warm thank you goes out to Madison from all of our shelter dogs, cats, puppies and kittens! Madison collected donations of pet supplies from her friends for her 6th birthday in lieu of gifts. When she dropped them off at the shelter, she even went to all of the dogs and puppies kennels and handed out snacks. Thank you so much Madison, your kindness and generosity show through the happiness of our shelter animals!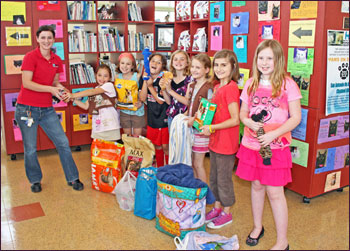 Many thanks to Girl Scout troop 3305 for their generous support of the San Antonio Humane Society! The caring girls of this troop collected pet food, treats, toys, beds and towels to make the stay of the shelter animals in our care that much more comfortable. Troop 3305, our dogs and cats appreciate your donations!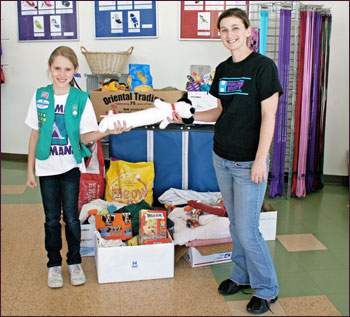 Hadley completed her Girl Scout Bronze award project by collecting donations from her fellow students, and can be seen here with Shannon, our Humane Education Coordinator at the time. Hadley worked very hard and raised more than 100 pounds of dog and cat food, 40 pet toys, 10 boxes of treats, 10 towels, and numerous pet beds and other supplies. Her efforts to help the shelter animals in our care are greatly appreciated by both our staff and dogs and cats! Thanks Hadley, job well done!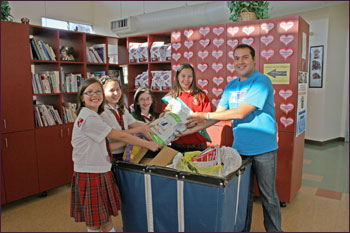 A local Girl Scout troop donating collected items to the San Antonio Humane Society. Their donations are greatly appreciated by our shelter animals.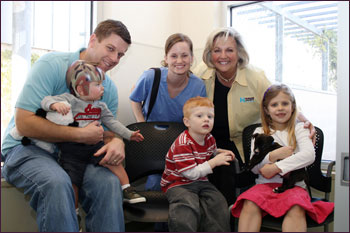 Thanks to Barbi & Kevin Wells with family for their generous donation!