Zeus - Adopted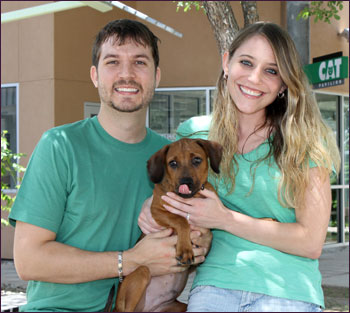 Zeus with his new family!

Meet Zeus, our resident superstar! Even though Zeus is a still a young pup, he has already had quite a history here at the shelter. When we first met Zeus, he was just a tiny puppy, struggling with ringworm and an infection. One of our staff members came to his rescue, fostering him, helping him heal, and teaching him all about what it means to be a puppy. He became a regular visitor to the shelter where he was always seen greeting our staff with a wagging tail and excited pounce. Needless to say, everyone became quite taken with him and spoiled him, just as much as every adorable puppy deserves.

While Zeus was healing up great, he still needed a little time before he could be put up for adoption. It was then that one of our amazing volunteers stepped up to help him continue his journey. Zeus spent a few more days in another wonderful foster home where he continued to grow stronger and more loveable with each passing day. Before long, he was better than ever and ready to return to the shelter.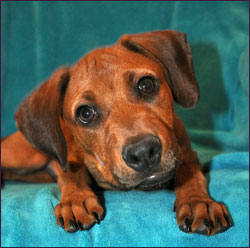 Now, after capturing the hearts of all our staff and volunteers, Zeus is moving on to bigger and better things; he's out to capture the hearts of all of our San Antonio residents! Make sure you catch Zeus on the WOAI San Antonio Living Show, Thursday morning (June 2); you won't want to miss this star's debut.

After Zeus has spent his morning in the lap of luxury as a television star, he will finally return to the shelter where he will be put up for adoption. He has waited so long to find his forever home and now it will finally become a reality! We hope you'll join us at the shelter and meet Zeus, who will always be our friend for life!