Pup Saved from Streets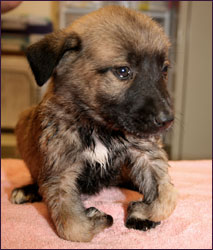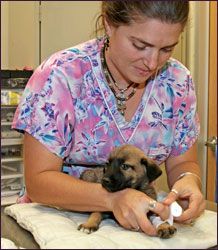 Tiny Oliver - Now Adopted into New Home!

When he was found near Saint Mary Magdalen Church, the 3-pound puppy could hardly take a step without falling back down. Because of poor nutrition, Oliver's little legs were too weak to support him.

Brought to the San Antonio Humane Society by a Good Samaritan on November 7, this fuzzy brown Shepherd-mix was diagnosed with Carpal flexural deformity - meaning tendons in his bones are growing at different rates.

At the Humane Society's clinic, this not-quite 2-month-old fellow was started on vitamin supplements and his front legs were put in splints to strengthen them. It took not even a week for Oliver to show enough improvement to get his splints removed. "His recovery was fantastic," says San Antonio Humane Society veterinarian Dr. Courtney Hurst Bridgeman.

Oliver was quickly adopted. His new owners will continue giving him nutrition, lots of TLC and monitor his growth. "He's now off to a great start!" says Dr. Hurst Bridgeman.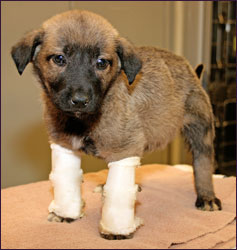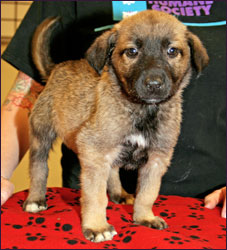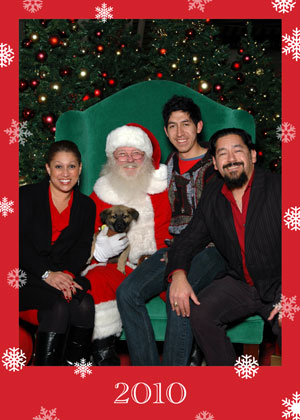 Oliver with his new family!