Medical Alert
Maya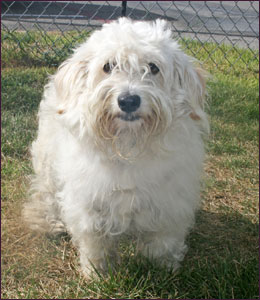 Maya

UPDATED (July 26): Maya is adopted!

As a 2 year old Malti-Poo and Terrier mix, Maya, longs for a responsible family who understands her grooming needs. She came into the shelter with much needed attention because of her matted coat and received the proper care. Maya looks and feels much better and is available for adoption.

Help dogs like Maya by donating to Michaels Medical Rescue Fund!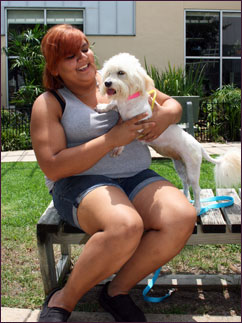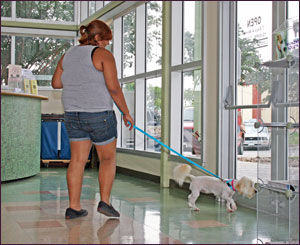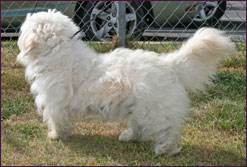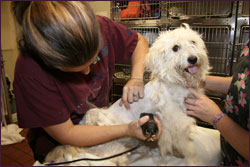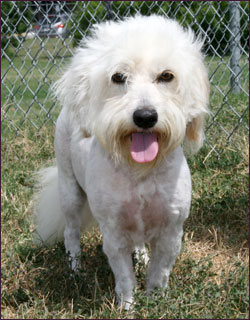 Serenity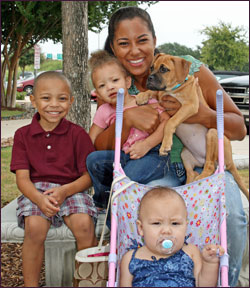 Serenity - Adopted!

UPDATE (July 27): Serenity is in foster care and is doing well. She loves receiving treats and is surely gaining weight, which is giving her a chance to be the puppy that we all know she can be. Serenity is becoming more playful and is enjoying her new foster family for showing her the love she deserves.

A sweet 2 month old female Purebred Boxer named Serenity was brought into the shelter after being found very dehydrated and malnourished on the streets of San Antonio. She has been placed into a foster home until she is ready for adoption and we will keep you updated on her status.

Help Serenity and pets like her by donating to Michaels Medical Rescue Fund!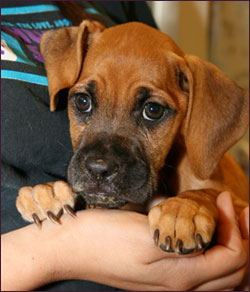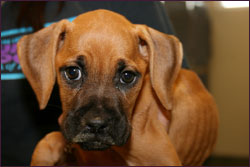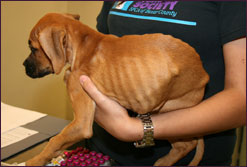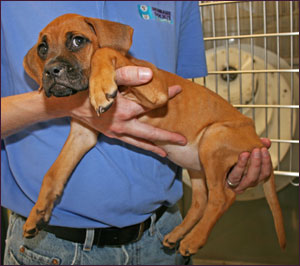 August 25, 2010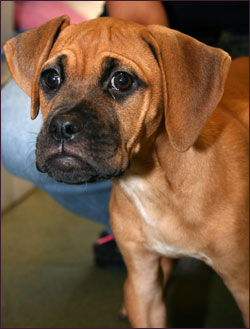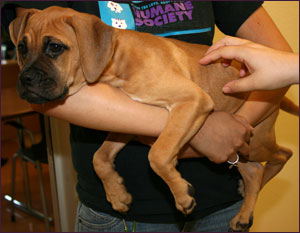 Jack - Medical Alert Dog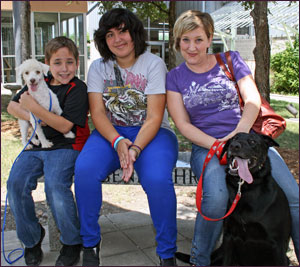 Jack has been adopted!
The Guerra family were so excited and anxious to take their new companion home. We are very happy for Jack and his forever family!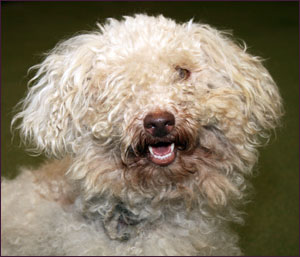 Jack when he came to us

(July 27): Jack is looking and feeling great! His sweet personality and love for life is obvious from the moment you meet him. He walks well on a leash and enjoys exploring his surroundings. Jack is available for adoption and is anxious to meet his new forever family.

Jack came to us from a guardian angel who picked him up off the streets. As you can see, he was extremely matted and we were concerned he could have other medical issues. Because of his friendly personality and playfulness, we knew that he would be a great addition to someone's family.
Many dogs that are received into our facility are Heartworm positive. This of course, means they have been bitten by a mosquito that carries the microfilariae that can infect a dog. The heartworm treatment can be very expensive for not only owners, but for the San Antonio Humane Society.
Jack , a 3 year old poodle mix, is one of those dogs that unfortunately has heartworms but we can start treatment for him here. We are in need of donations to our "help a friend fund" that ensures dogs get the Heartworm treatment they need.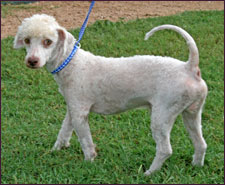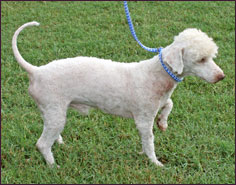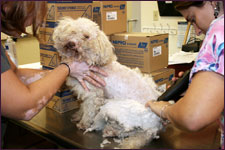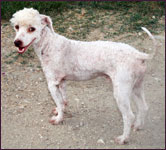 Jack has been groomed and has a new outlook on life! He has already come out of his shell and loves meeting new people.
He is available for adoption and will have to stay here at the shelter for his first heartworm treatment.
Come to the San Antonio Humane Society and meet Jack. You'll be happy you did!

Your help is greatly appreciated!

Before and After photos of Jack!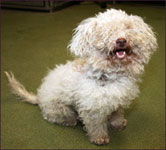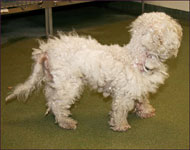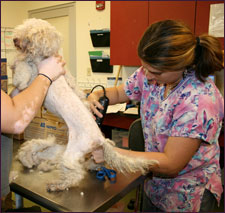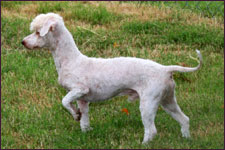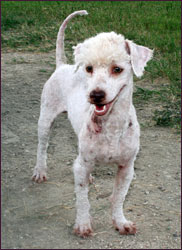 More information about our Help A Friend Fund

Thanks to everyone that has donated to help Jack's heartworm treatment!
Winston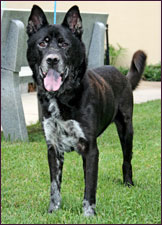 Winston - Adopted
Update (January 17): Winston's second chance for love!


UPDATE (December 2 and 30): Winston on TV doing the NFL "Puppy" Picks on KENS 5.

UPDATE (October 22): Winston deserves a sweet and loyal family! Come out and visit wonderful Winston today. He's available for adoption and can't wait to meet you!

UPDATE (July 27): Winston is doing much better and is quickly showing his lovely personality. He is friendly, energetic, and is becoming more comfortable when meeting new people. Despite his wounds that we believe only touch the surface of his past, Winston's tail is wagging with happiness and relief. He has gained some much needed weight and is on a hopeful road to recovery.

Winston, an older Heartworm Positive Akita mix, was thrown out of a car along with at least 3 other dogs. This story gets worse, not only does Winston look like he has had a tough life with the injuries that he has, but the other dogs ran off before they could be picked up.
You could say that Winston is the "lucky one" but looking at his picture luck has not been a part of his life.
The other dogs with Winston were running behind the car that they had just come out of and Winston, being extremely worn out, stopped. He was saved and now that he is at the San Antonio Humane Society, he will be given the medical care he deserves and shown love from the staff and volunteers.

Winston's recovery will be day by day. We'll keep you informed on how he's doing.

Do you want to help Winston and animals like him? Please donate to our Michaels Medical Rescue Fund.





Winston today enjoying the fresh air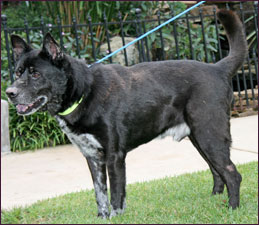 Winston after some much needed TLC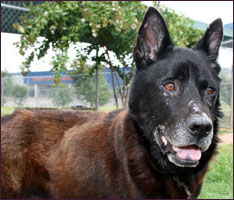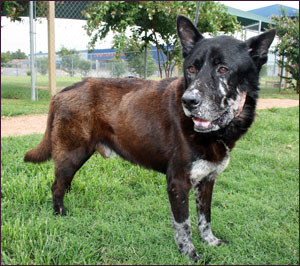 Winston when he came to us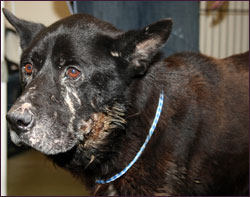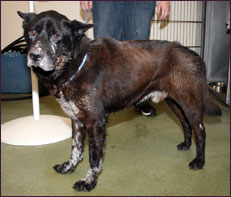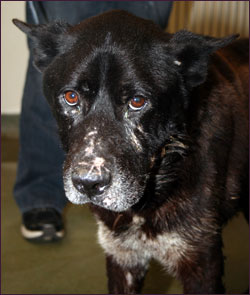 Medical Alert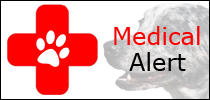 The Humane Society receives in many injured dogs and cats throughout the year and with the help of the Bill Michaels Medical Rescue Fund, we are able to help these animals receive the care they need before finding their new homes. The Medical Alert page was created as an extension of this fund to highlight a particular animal through its journey up until adoption. We hope to educate the public with videos, photographs and information.
Help us help Bo and animals like him.
Bo came to the Humane Society as a stray with a leg injury. Due to his energy and loving personality, he will make a great companion for a family in the New Year. His leg injury keeps him in pain but with his much needed surgery planned, he will be able to run, walk, and play with out pain or discomfort. Please help Bo become pain free in the New Year and help us celebrate his differences with us by donating to help start Bo's new life.

Donate Now!
If we get more funds than the cost for Bo's treatment the money will stay in Bill Michaels Medical Rescue fund to help others like him.




If you would like to continue to help an animal in need, click here.