Winston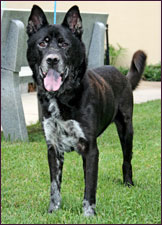 Winston - Adopted
Update (January 17): Winston's second chance for love!


UPDATE (December 2 and 30): Winston on TV doing the NFL "Puppy" Picks on KENS 5.

UPDATE (October 22): Winston deserves a sweet and loyal family! Come out and visit wonderful Winston today. He's available for adoption and can't wait to meet you!

UPDATE (July 27): Winston is doing much better and is quickly showing his lovely personality. He is friendly, energetic, and is becoming more comfortable when meeting new people. Despite his wounds that we believe only touch the surface of his past, Winston's tail is wagging with happiness and relief. He has gained some much needed weight and is on a hopeful road to recovery.

Winston, an older Heartworm Positive Akita mix, was thrown out of a car along with at least 3 other dogs. This story gets worse, not only does Winston look like he has had a tough life with the injuries that he has, but the other dogs ran off before they could be picked up.
You could say that Winston is the "lucky one" but looking at his picture luck has not been a part of his life.
The other dogs with Winston were running behind the car that they had just come out of and Winston, being extremely worn out, stopped. He was saved and now that he is at the San Antonio Humane Society, he will be given the medical care he deserves and shown love from the staff and volunteers.

Winston's recovery will be day by day. We'll keep you informed on how he's doing.

Do you want to help Winston and animals like him? Please donate to our Michaels Medical Rescue Fund.





Winston today enjoying the fresh air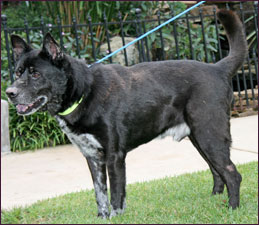 Winston after some much needed TLC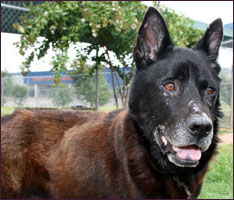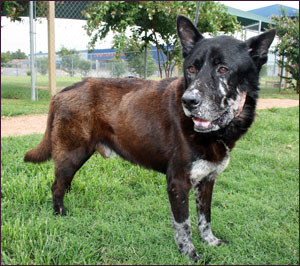 Winston when he came to us