Message About COVID-19 and the San Antonio Humane Society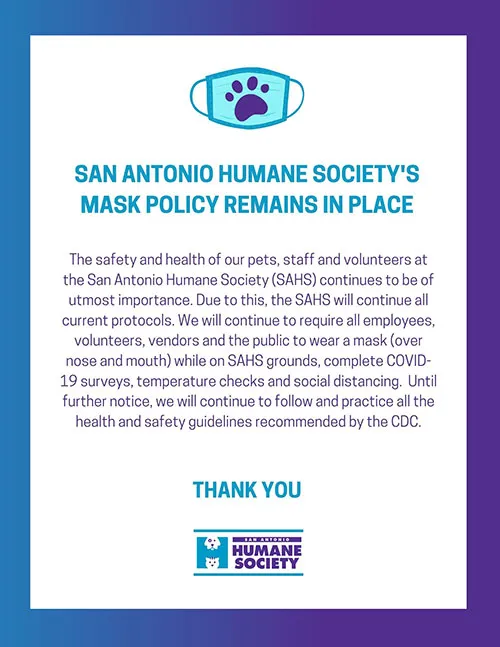 The San Antonio Humane Society is committed to providing a safe and respectful environment for all of our employees, pets and community. Please be respectful to our staff that are working diligently to fulfill our mission and support our community. As always, we thank you for your patience during this time.
We are doing: meet and greet our pets, curbside wellness clinics, spay/neuter surgeries, intake by appointment and more!
As a local nonprofit, we are not affiliated with the Humane Society of the United States (HSUS). We do not receive funding from the federal government, the HSUS, or the American Society for the Prevention of Cruelty to Animals (ASPCA).