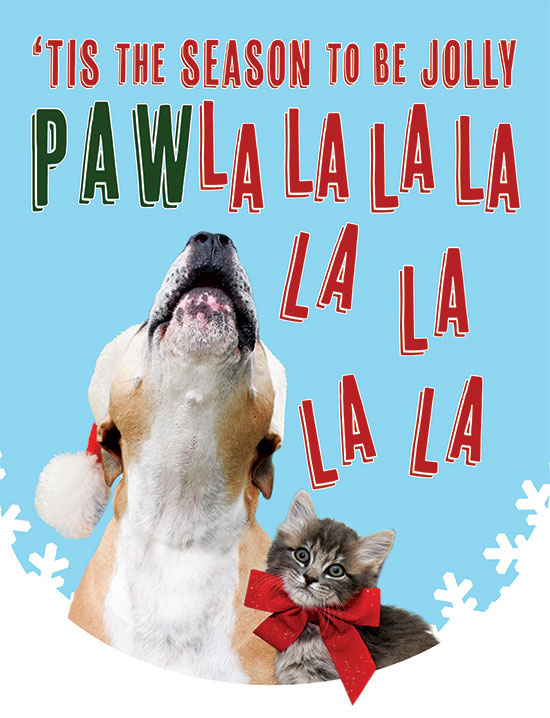 Twelve Days of Adoption Holiday Specials
Between December 13-24 we will have a new daily adoption special. Each special will be revealed the day it's valid on our Facebook and Twitter accounts.
Adopting A Pet During The Holiday
Fantasy vs. Reality: Are the holidays the right time to bring home a new pet?
Keep Your Pets Safe This Holiday Season
From food to decorations, here are a few tips to keep in mind for your pet's safety.
Holiday Boarding Tips
Going out of town this holiday season? Boarding is one option for non-traveling companions.
New Year's Fireworks Safety
The end of the year can be a scary time for your pet. Keep them calm and keep them safe.
New Year's Resolutions
Plan to do better: for you and your pet!
SAHS Holiday Hours
12/18 - Early Closure (12-4 pm)
12/24 - Early Closure (12-4 pm)
12/25 - CLOSED
12/31 - Early Closure (12-4 pm)
1/1 - CLOSED
In addition to our holiday hours at the San Antonio Humane Society, please review our holiday hours for the Brooks Spay/Neuter Clinic. We apologize for any inconvenience.
Brooks Spay/Neuter Clinic Holiday Hours
Closed - December 22, 23, 25, 29, 30, and January 1
Early Closure - December 18 (3.30 pm), 24 (2 pm), and 31 (2 pm)