Beginning the early morning of Monday, January 14, the only entrance/exit (temporarily) to the San Antonio Humane Society will be on Fredericksburg Rd. Part of our parking lot will be closed for construction work.
We apologize for any inconvenience this might cause.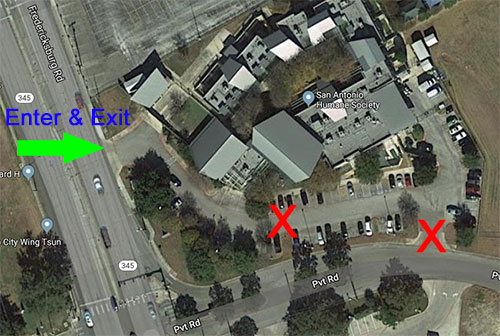 Picture the Pawsibilities - Capital Campaign
The SAHS has begun construction of a state-of-the-art medical building. Curious to know more, click here?